Who are the use case partners of the champI4.0ns project?
In our series "Champs behind champI4.0ns" we present the partners of the use case – Hasslacher Norica Timber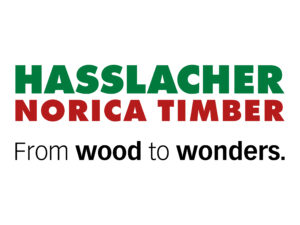 The HASSLACHER Group is one of the largest wood processing groups in Europe with 12 locations in Austria, Germany, Slovenia and Spain. The company produces the following wood products for the world market:
Sawn timber, planed timber, profiled timber
Solid structural timber, glulam and cross laminated timber
Shuttering panels for concrete formwork
Pallets and packaging solutions
Sawmill byproducts and pellet
The champI4.0ns project provides Hasslacher Norica Timber with opportunities to work on their topics in a broad-based consortium and thus find even better solutions.
Due to the different partners from science and industry, our research topics can be worked on very comprehensively. Through the existing and jointly developed know-how, our use case benefits from the new ideas and approaches that the various partners bring to the project.
As part of the "Pellets" use case, they operate the production site for which the autonomous control system is to be developed and aim to use AI in pellet production to more quickly compensate for variability in the starting material and further optimize the production process.