Who are the Use Case partners of the champI4.0ns project?
In our series "Champs behind champI4.0ns" we introduce our partners from Siempelkamp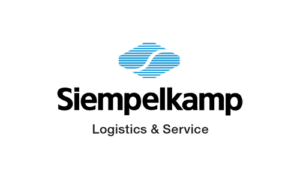 The Siempelkamp Group is internationally oriented as a technology supplier for mechanical and plant engineering, casting technology, and nuclear technology. They are a system supplier of press lines and complete plants for the wood-based materials industry, metal forming, and the composites and rubber industries. With one of the largest hand-mold foundries, they produce large castings with a total weight of up to 320 tons per unit at the Krefeld site.
Siempelkamp also supplies transport and storage containers for radioactive waste and specializes in the dismantling of nuclear plants.
The wood-based materials industry forms one of our central markets and our core competence: They cover the entire production process for wood-based materials – from log and raw material handling to storage and handling solutions for the finished wood-based panels as well as new approaches to machine learning. After successful commissioning, they support their customers with comprehensive after sales & service advice throughout the entire life cycle of the plant. Its business activities focus on the megatrends of digitization and sustainability, corresponding to our corporate motto "Intelligent engineering for future generations".
As part of the champI4.0ns consortium, Siempelkamp's strategic goal is the digitalization of its processes and plants, i.e. the intelligent use of data up to self-optimizing, autonomous plants. They have been pursuing this goal for many years – and not just since Industry 4.0 became a topic of public discussion. Using data intelligently to conserve resources, reduce emissions, save energy, cut costs overall and simplify plant operations: These aspects of sustainable wood-based materials production form a major focus of their work. Siempelkamp's motto "Intelligent engineering for future generation" is also their clear guideline here. In the joint cooperation with the partners from research, supply, and application, Siempelkamp promises new impulses for the implementation of its goals.
Siempelkamp sees the special feature of champI4.0ns in the holistic approach of the entire value chain taking data sovereignty into account. The fact that the actors from Austria and Germany with diverse expertise from different organizations are working together on the challenge of sharing data is also seen as a special aspect of the champI4.0ns project. This leads to application-specific requirements, relevant business potential and the need for new ways of thinking in practical applications.
Together with the project partner Pfleiderer, Siempelkamp acts in Use Case 4 "Wood-based materials industry" in all three application areas: planning and control, quality assurance, traceability.
Siempelkamp would primarily like to be involved in the practical implementation in order to use the potential of data and digitalization solutions and, among other things, to enable optimized model-based quality predictions within the framework of the project and to use these effectively for autonomous process control.
With the help of champI4.0ns Siempelkamp achieves to set practicable standards that are implementable and valuable for the wood-based materials industry, but also for other industries. By demonstrating possibilities, opportunities, and potential, Siempelkamp can continue to set the standards as a company in this industry: "Leadership in Technology!"