Who are the use case partners of the champI4.0ns project?
In our series "Champs behind champI4.0ns" we introduce the partners of the use case"Traceability from the finished furniture to the grown tree" – Mölltal & Möbel.

ADH Mölltal Möbel GmbH is an innovative company in the field of wood processing. USP is the commitment to the regional material wood, the knowledge of the properties and the craftsmanship. Furniture for which the entire history of tree felling can be digitally traced back through the production process is intended as a niche product to reach a special customer group.
As part of the champI4.0ns consortium, they can clearly recognize their idea on one side, on the other side they can achieve an improvement of their product "Timber-Ident" in the team. Mölltal & Möbel sees the special thing about champI4.0ns in the teamwork with specialists beyond the borders of Austria and in doing so would like to bring the value of the raw material wood and the value of data into the minds of forest managers, producers and consumers.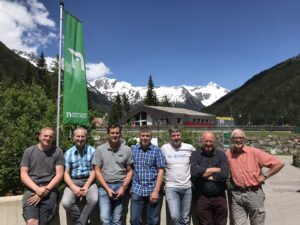 Entrepreneurs involved (from left to right): Markus Wallner, Josef Wallner, Peter Lindner, Reinhold Keuschnig, Klaus Reiter, Siegfries Egger and Kurt Rindlisbacher.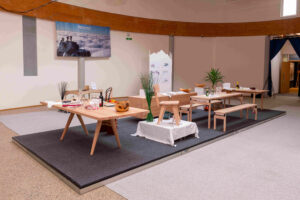 Exhibition of the winners of the Mölltal Furniture AWARD '19