Who are the research partners of the champI4.0ns project?
In our series "Champs behind champI4.0ns" we introduce the partners and their employees. The next partner we would like to introduce is University for Continuing Education Krems.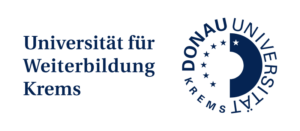 University for Continuing Education Krems
The University for Continuing Education Krems specializes in in-service continuing education. As a public university, it uses its expertise in teaching and research to address societal challenges and aligns its study program accordingly. With approximately 8,000 students from around 85 countries, the University for Continuing Education Krems combines many years of experience in academic continuing education with innovation and the highest quality standards in research and teaching. The university carries the quality seal of AQ-Austria. Krems is located in the unique natural and cultural landscape of Wachau, 60 km from Vienna.
The Department of E-Governance in Business and Administration at the University of Continuing Education Krems researches and teaches on the impact of digital and social change on strategy, organization and processes. The department's focus areas are divided into e-government/e-governance, digital participation and cooperation models, information security to raise awareness of changing socio-technical and legal governance structures, and security research, especially in the areas of cyber security, innovative information and communication technologies, and security management.
As part of the consortium of

champI4.0ns leads

University of Continuing Education Krems leads the work package sustainability and innovation
The combination of a sustainability focus coupled with pioneering work in federated data ecosystems makes champI4.0ns a key project for the University for Continuing Education Krems in its research area. The project is considered particularly interesting for several reasons: they find not only the heterogeneous use cases in the project exciting, but also the transnational cooperation between partner:ing in Germany and in Austria. Furthermore, there is the possibility to generate impact for other industries.
In the "Sustainability and Innovation" work package, they are focusing on data governance and policy. In addition, they take care of the aspects of privacy-by-design and data protection analysis. This is complemented by their work as a university not only through scientific dissemination of the project results, but also in the development of awareness and sensitization offerings around the focus topics of champI4.0ns.
The active advancement of the development of data spaces as well as their concrete implementation in use cases is regarded as one of the core objectives of the project from the perspective of the UWK. This will by all means have an impact in the area of sustainability.