Who are the research partners of the champI4.0ns project?
In our series "Champs behind champI4.0ns" we introduce the partners and their employees. The next partner we would like to introduce is Joanneum Research.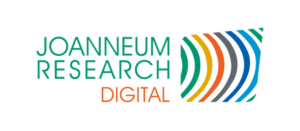 Joanneum Research
Joanneum Research (JR) is an entrepreneurial innovation and technology provider that, integrated into an international network, has been conducting cutting-edge research at an international level for more than thirty years. The DIGITAL Institute (JRD) is one of the leading international research partners and competence providers in the field of information and communication technology. The Institute's technological and scientific base includes web and internet technologies, signal processing in the fields of image, video and acoustics, as well as remote sensing, communication and navigation technologies. The project is supported by the research groups Image Analysis and Measurement Systems (MVA) and Cyber Security and Defence (CSD).
Joanneum Research is part of the consortium of

champI4.0ns
Participation in the project came about through the membership of Joanneum Research's in the Data Intelligence Offensive. The interest in participation has already existed since the first application "WoodChain Data-X". Together with Weitzer Woodsolutions, Joanneum Research wants to further develop the topic to match.
ChampI4.0ns is a suitable project for previous competencies, such as optimizing technology and adapting it to new applicationsareas to be expanded. For Joanneum Research, the project is a suitable opportunity to network further in the subject area.