Who are the consortium partners of the champI4.0ns project?
In our series "Champs behind champI4.0ns" we introduce the partners and their employees. The next partner we would like to introduce is Fraunhofer Austria.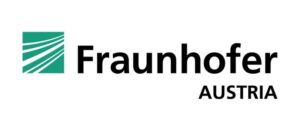 Fraunhofer Austria was founded in the year 2008 as the first European foreign subsidiary of the German Fraunhofer-Gesellschaft. At the locations in Vienna, Graz, Klagenfurt and Wattens, the operate more than 100 employees application-oriented research. Particular attention is paid to the areas relevant for champI4.0ns central Ttion and digitization. digitization.
Fraunhofer Austria is part of the consortium of

champI4.0ns
Together with the colleagues from the Karlsruhe Institute of Technology, Fraunhofer Austria initiated and significantly advanced the establishment of the champI4.0ns consortium. The goal was to put together a balanced consortium that was suitable is to demonstrate, using the example of the wood industry, how data can be used intelligently and confidently.
As consortium leader on the Austrian side, Fraunhofer Austria is significantly involved in project management. In terms of content content Fraunhofer Austria is particularly concerned with the processing and analysis of data, the ensuring of trustworthiness and data sovereigntyänity, and the broad applicability of the results. With champI4.0ns, Fraunhofer Austria Fraunhofer Austria to make a contribution to Furtherdevelopment of the European data economy. Trust in the technology, widely applicable methods and concrete examples that show how the use of data in production can create measurable added value. can be created must be at the forefront of achieving this goal.